The first plane found its final resting place here sometime in the 1970's. Today, however, no one remembers which of the disintegrating fuselages is the oldest.
Photo: www.godsavethepoints.com
In 2022, in this gigantic graveyard, around 4500 jets from all over the world are buried. In the vicinity of the Death Valley National Park, in a heat that most species on Earth are unable to survive in, the sand keeps covering several thousand of aircraft corpses. Next to monumental, double-decker Jumbo Jets lie crumbling Soviet combat helicopters alongside with NATO old military jets. A no longer existing McDonnell Douglas, Airbus and Boeing airliners, cargo planes as well as private jets are all sharing this one space.
But why is the vast Mojave desert the burial ground for thousands of airplanes? The reasons for this are connected with the reduced environmental impact that the decomposing parts of the airplanes – which had already been stripped off their engines and batteries – could still have on groundwater and plants. Here, where no man could survive even a week, there are only dry shrubs, sporadic cacti and no water.
It soon turned out that such conditions are great for preserving fuselages. And in time, some private carriers returned here to pick up missing parts.
Commercial airlines began to put their planes there with the intention to keep using them in the future. Eventually, it became hard to discern between those jets that were disposed of and the ones parked here temporarily. That's how the relatively functional 777-300 Boeings, the largest Air New Zealand wide body jets got here. Each one can carry 342 passengers and 154 cubic meters of cargo.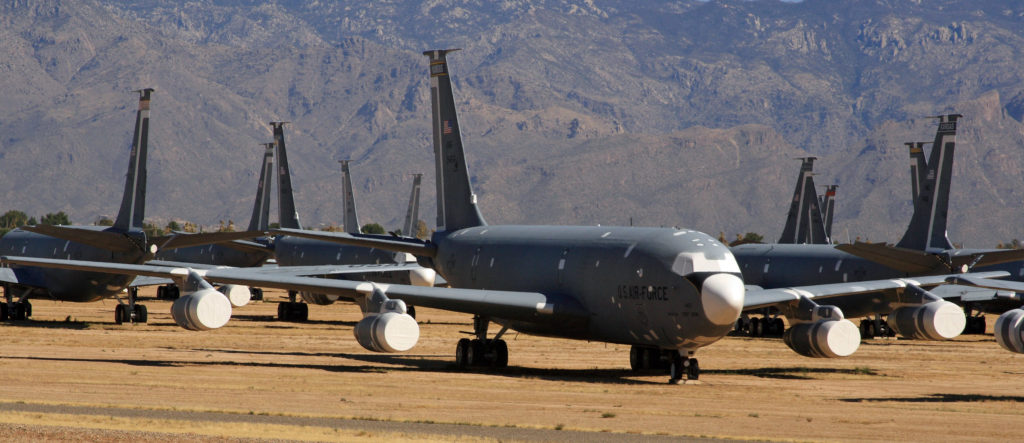 What did bringing those impressive airplanes back to life look like? First, tons of sand needed to be sucked out of the cabin – for over 700 days it had permeated every nook and cranny of the aircraft. Next, it was taking down the covers that protected the sensors and other critical instruments. Only then, standing for hours in relentless heat, could the service men begin the necessary conservation work. Finally, undercarriage checks, upholstery and electronics fixes were performed. The entire process took between six to eight weeks and the first resurrected Boeing will be back in the air by the end of August 2022.
Here you can watch a movie from a similar military aircrafts garveyard in Arizona:
Why are we sharing this story? Because it's a testament to the growing strength of aviation logistics. In the first half of 2022 Polish LOT airlines transported over 30 000 tons of cargo, which is a thousand more than in a similar period before the pandemic. In the first quarter of 2022 LOT became the unquestioned champion of cargo in the Polish airspace, before DHL and UPS*. This means that a large wave of goods and people could once again accelerate commerce and services. Will it help ease the growing pains of the global economy? Much will depend on people, machinery and algorithms that are prepared to work hard, especially in logistics: https://navigal.eu/en/products-en/
*Civil Aviation Authority of the Republic of Poland announcement